ASIA GARDENS HOTEL & THAI SPA
72 hours ZEN plan in paradise
We still haven´t waken up from this Asian dream in the Mediterranean… How about enjoying 72 hours in paradise? The ideal holiday plan.
DAY 3. A 100% ASIAN STAY
09:00 We kick off the morning with energy and balance our body and mind practicing exercise. We go for an Acroyoga class.
10:00 Breakfast at Udaipur. As every morning, the tropical jungle encloses its terrace to offer us an Asian-style breakfast. Varied fruits and antiox juices are an ideal option after an Acroyoga class.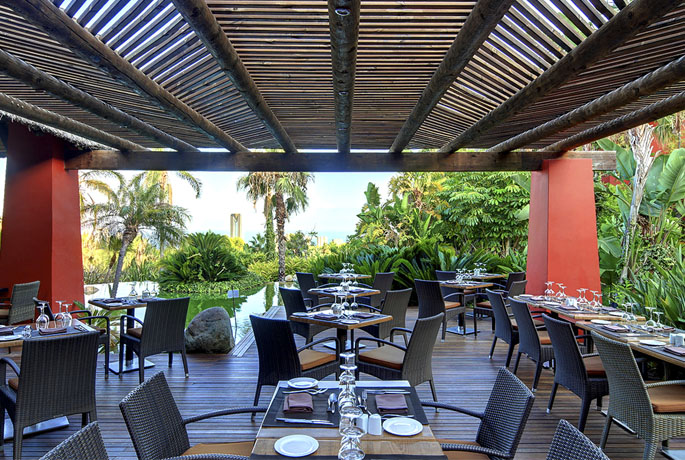 11:30 We leave Udaipur behind to get lost between the hotel´s tropical gardens. We enjoy a relaxing walk through the many lakes and waterfalls surrounding Asia Gardens. There the kids create fun unforgettable memories watching the showy Koi fish, an Oriental good fortune symbol.
12:30 Langkawi pool. Sun and relaxation…
14:00 Palapa Restaurant. Here we leave Southeast Asia for a while to enjoy the flavours of the Mediterranean with views to the Langkawi inifinity pool. Our choice for today is a delicious fried Alicante Bay seafood served with green sauce and seafood fideua.
15:30 After a nice table talk, we get a Balinese-style rest and rent a stilt house by the pool to enjoy a Zen moment.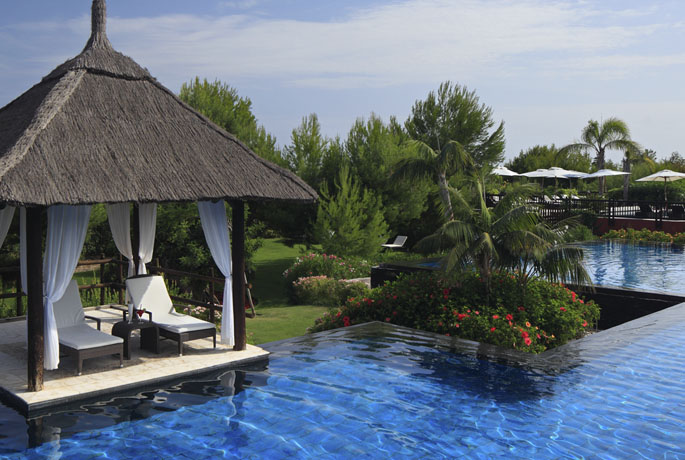 16:30 In the afternoon the Botanical Route is waiting for us. We enjoy a wonderful guided walk through Asia Gardens´ dense gardens with over 300 Asian species. Immersed in a jungle of plants and tropical trees, we enjoy the walk listening to the babbling of the water.
18:30 In the evening we have an appointment for an exclusive 90 minutes Balinese massage in an outdoor stilt cabin. Literally in the middle of the nature, the breeze mixes with the aromatic oils creating a very original comfort feeling.
20:00 Before dinner, while the children have a great time at the kids shows organized by the Miniclub, it is the Bath Experience´s turn. A relaxing private bath in the room scented with smelling salts and Asian essences, accompanied by cava and chocolates.
22:00 In Black. We hire the Mini-Dinner service and have dinner on the In Black´s terrace. Signature cuisine between Asian vegetation and a delightful menu: creamy mushroom risotto with truffle and Parmesan flakes, sea bass in garlic and pepper sauce, with almond "allioli" and pear and apple crisp with cinnamon.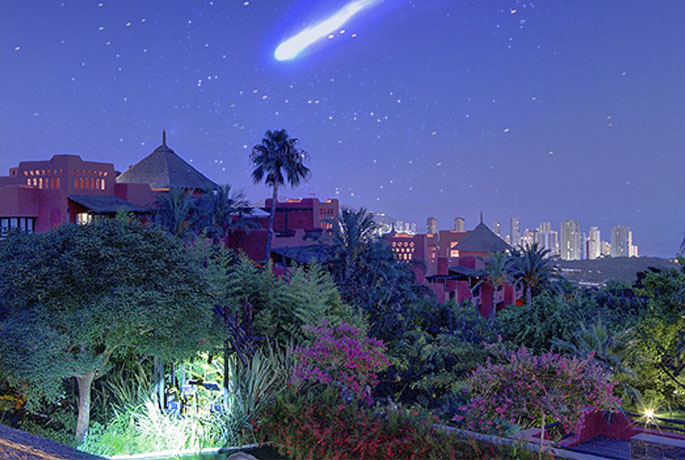 00:00 We lose the track of time in Thai paradise. The night falls in Southeast Asia in the Mediterranean and we say goodbye to these unforgettable 72 hours with Gin & Tonic on the terrace of the Bonsai Lounge.