ASIA GARDENS HOTEL & THAI SPA
48 hours ZEN plan in paradise

We keep enjoying our stay in paradise. There are still many fascinating spots and activities left to discover… Are you ready to complete 48 hours plan in the heart of Asian luxury in the Mediterranean?
DAY 2. A HOLIDAY TO REMEMBER
09:00 Exercise and relax in paradise. We kick off the day at Asia Gardens´ Fitness Centre, the ideal place to stay in shape during holidays. As everything in Asia Gardens, it surprises… A fully-equipped gym that connects with an outdoor area to practice exercise surrounded by tropical nature.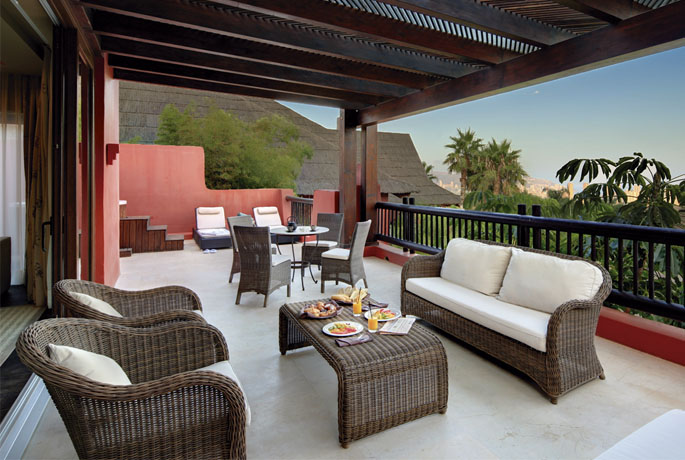 10:00 We enjoy a Zen moment at the terrace with spectacular views to tropical gardens and the beautiful Asian-style pools. After working out for one hour, we take a relaxing rain effect shower and order breakfast at the terrace. A really inspiring moment to reconnect body and mind after a workout session.
11:30 On our way to the pool, we are driven to look over the spectacular Asian vegetation with a relaxing walk. The many lakes that give a curious Southeast Asia aura to the hotel are embellished by beautiful pink, yellow and white water lilies. These water plants open during the daytime and close during twilight, so there is nothing better than enjoying them in broad daylight.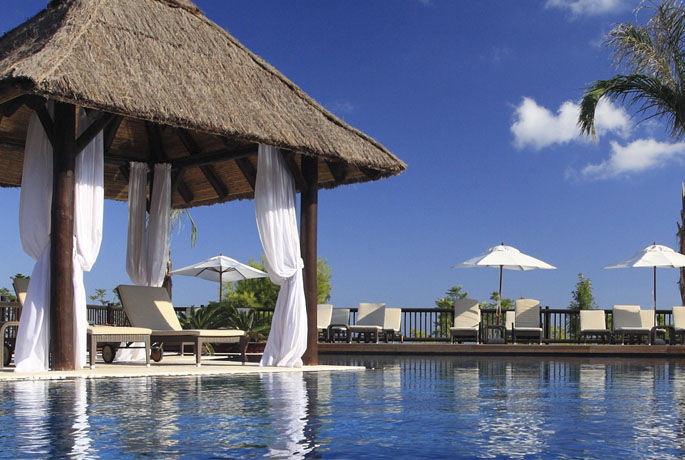 12:30 Relax by the sun. While the children go to the Miniclub to attend a golf class, we decide to enjoy the environment of privacy of the Thai Club. A small, exclusive paradise reserved for Suite customers, with two swimming pools and a spacious sun bed area with permanent PR service, daily newspapers and drinks and à-la-carte meals service.
15:00 Although it is hard for us to leave the sensation of enhanced exclusivity of the Thai Club, our luxurious room is waiting for us. A short nap is a Mediterranean custom we can´t reject.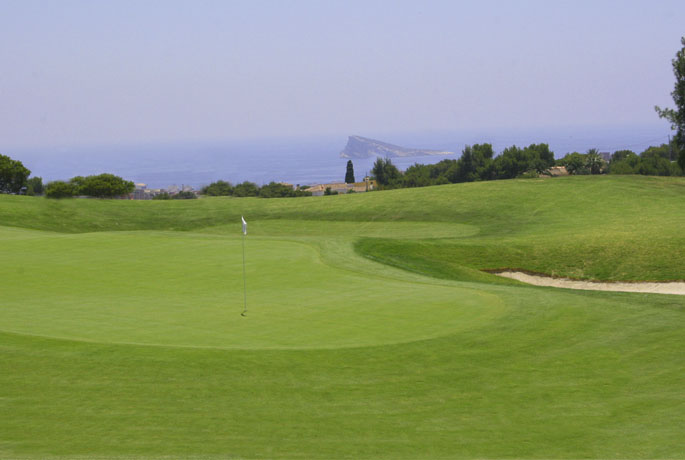 16:00 a 19:00 The green colour does not leave us in the afternoon. We are ready for enjoying a golf day in paradise. Just 3 minutes away by car, we travel comfortably with our golf equipment, in the luxurious shuttle service.
19:00 An essential luxury… The evening is saving us a magical moment for two. We enjoy an authentic Thai massage for two in an exclusive double cabin with luxury views to the tropical gardens. A unique experience in the best possible company.
21:00 Before dinner we enjoy a curious family activity. Do you know how many mandalas are in Asia Gardens? There are six spectacular woodcarvings. We decide to find all of them and we accomplished it. Back in the hall of the hotel, we stop to gaze at the beautiful floating flowers, which are made every day by Asian specialists. Asian-inspired details that takes us to Asia in the blink of an eye.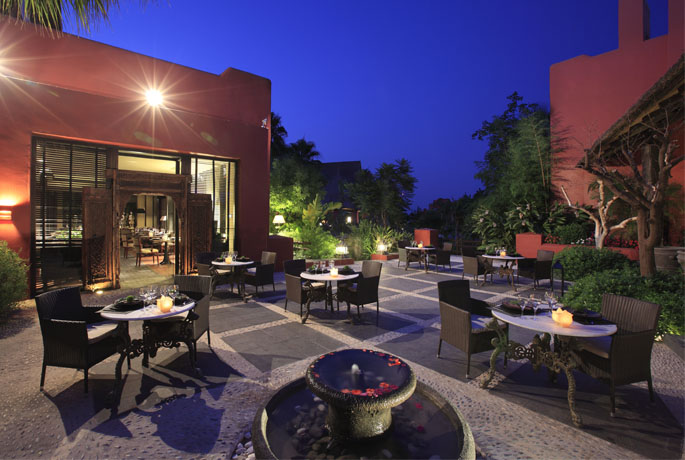 22:00 It is Koh Samui´s turn. We hire the Mini-Dinner service for the children and go to Asia Gardens´ Asian restaurant par excellence. We book outdoors in a little square immersed in the tropical jungle with Asian sounds and flavours, where we enjoy an Oriental crossover dinner: Lumpia Goreng, vegetable spring rolls with a tomato and ginger sweet and sour sauce; followed by a delightful Gai Pad Grapao, sautéed spicy chicken with basil, chilli peppers, young garlic and spicy sauce.
00:00 After a perfect day in paradise… we enjoy a delicious cocktail on the terrace of the Bonsai Lounge with live music while staring at the beautiful 200 hundred year-old Bonsai. An ideal follow-on to 48 hours in the heart of Asian luxury.