ASIA GARDENS HOTEL & THAI SPA
100 hours ZEN plan in paradise
Our stay in paradise is coming to an end… Are you ready to live to the fullest 100 unique hours in the heart of Asian luxury in the Mediterranean?
DAY 4. 100 HOURS TO REMEMBER
09:00 The sun is shining in Southeast Asia in the Mediterranean and we start our last day in paradise with a relaxing Tai Chi class surrounded by Asian inspiration.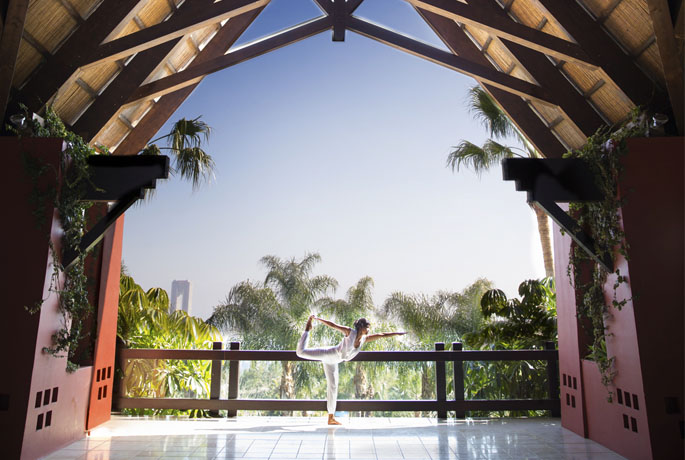 10:00 The Udaipur buffet is the meeting point for breakfast and the perfect choice for the entire family. Today we choose an aromatic infusion and a cooked-to-order veggie omelette to start the day with energy.
11:30 Beach day. The hotel´ s shuttle service is waiting to take us comfortably to the beautiful beach Cala del Mas Pas, one of the many options to spend a family beach day just 5 minutes away from the hotel.
14:30 Zen is today´s motto. We have lunch at the Zen Snack Bar by the pool. It is casual and the children´s favourite one. It lets us relax while the kids enjoy the last hours in the pool.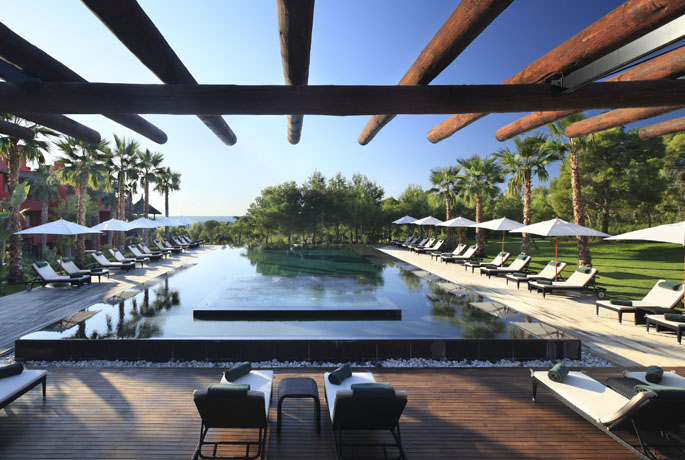 16:00 It is time to discover another of Asia Gardens´ wonders, the iconic bridges connecting pools and lakes. We decide to discover the 4 main bridges and do a photoshoot with our beautiful tanning.
17:30 We have saved one of the most iconic experiences for the end, and while the children enjoy playing water games at the Miniclub, we arrive at the Faces of Angkor pool. Heated to 30º all year long and exclusive for adults only, this pool takes us to the Far Cambodia.
19:00 Last appointment at the Thai Spa, a 60-minute Ayurvedic massage. We balance our energies and feel complete wellbeing. After the massage, we enjoy a delicious tea to hydrate our body at the Relaxation Area, followed by a relaxing swim in the spectacular heated indoor-outdoor pool, exclusively for Thai Spa customers.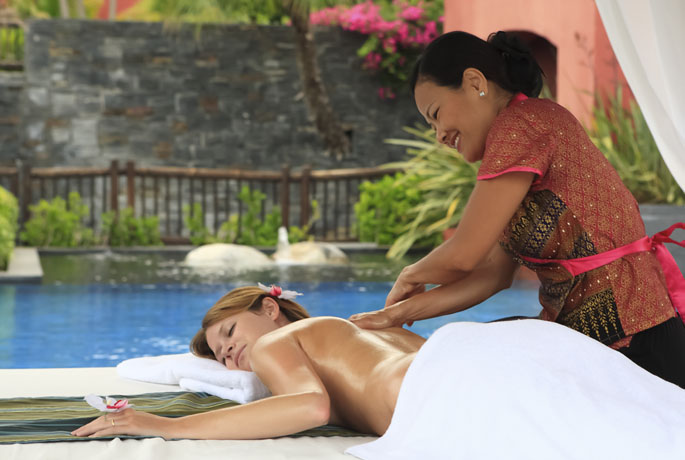 22:00 Tonight we enjoy the aromas and flavours of the Mediterranean in a unique gastronomic space. We hire the Minidinner service for the children and have dinner in Lombocci restaurant. Located in one of the most exclusive corners of the hotel around the Zen pool, Lombocci surprises us with a journey through the traditional flavours of each region of Italy.
00:00 100% immersed in the experience of luxury and exoticism of Southeast Asia that we have lived in Asia Gardens, we say goodbye to this day on our canopied king size bed between 300 Egyptian thread count sheets hoping to dream again with Asia
09:00 This wonderful Asian dream has come to an end… We leave paradise, but during our trip back home our mind is still at Asia Gardens. 4 hours of silence to remember everything we have experienced and to feel Asia´s relax in our body and mind.