Nuad Nam Mun. Massage using Asia Gardens oils
Today, we are going to tell you about Nuad Nam Mun, the wonderful Thai massage with the oils we have at or luxurious Asia Gardens Thai Spa.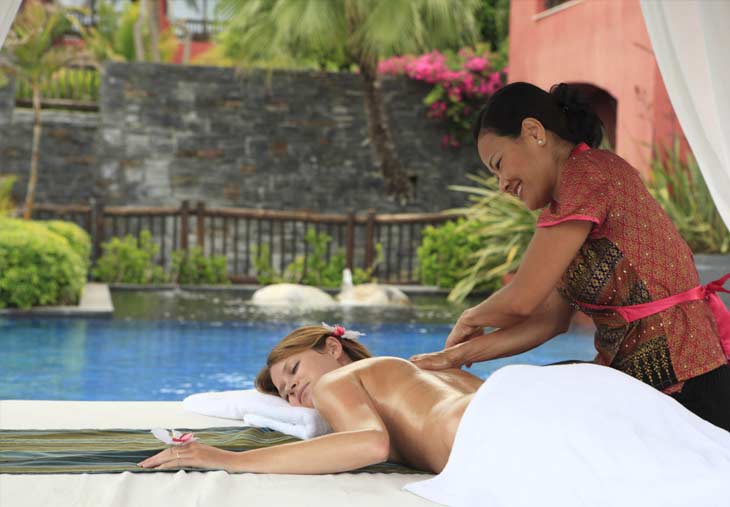 First of all, we would like to tell you that traditional Thai massage is the main basis for peace, relaxation and harmony ideals. It is performed all around Thailand, and it originated in the best traditional Thai massage school, the Wat Po Temple in Bangkok, which we have previously told you about in our blog.
As you already know, the excellent professionals at our Asia Gardens Thai Spa have been trained at that temple and their mission is to bring you closer to your own bio-balance and to release all sorts of tension from your body and soul.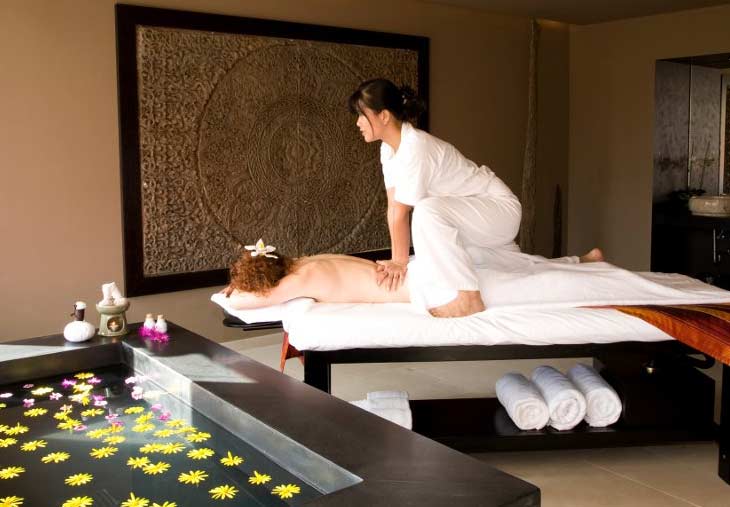 One of the treatments offered at our Thai Spa is the "Nuad Nam Mun", based on aromatherapy principles and focused on both the sense of smell and the part of our brain that associates scents with emotions and states of mind…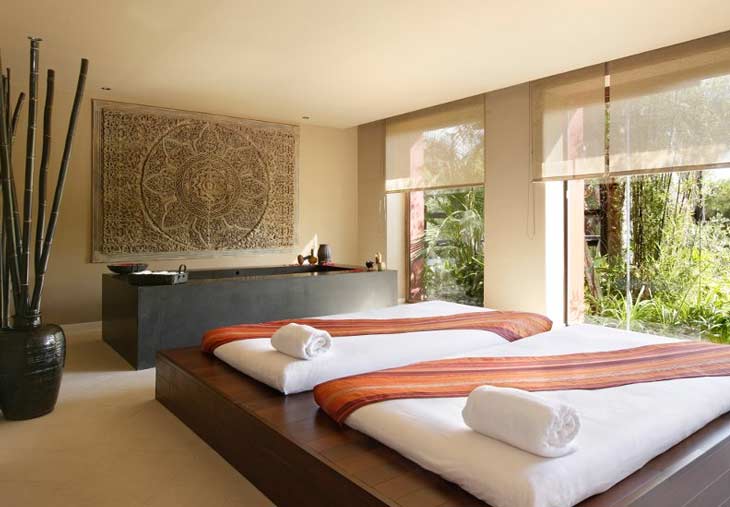 Are you familiar with all its techniques?
* Nuad Balinese- Balinese Massage
It consists of an intense massage using the thumb and the palm of their hand to apply pressure, at the end of the treatment, a combination of warm essential oils is used to stimulate your circulation, improve the flow of energy and relieve tension. Without a doubt, this is an excellent way of improving harmony within minutes.
* Nuad Lomi Lomi- Lomi Lomi Massage
Using thumbs, knuckles, the palms of their hands, arms and movement of their elbow, this massage relieves and relaxes your muscles to reduce tension, leaving a peaceful sensation all around your body.
* Nuad Thai- Thai Massage
It consists of a series of specific pressure points on the meridians or energy channels, applied all over your body in order to eliminate toxins.
* Abhyanga- Ayurvedic Massage
This massage is one of the most popular ones in Indian medicine. This massaging technique acts on different levels to minimize the aging process.
If you want to improve the flow of energy through your body, feel revitalized, and, why not, stop the aging process, check out our treatments on our Asia Gardens webpage.
At the luxurious five-star hotel Asia Gardens, our philosophy is to look after you and to offer you a place to come and reconnect with your own energy. Do not hesitate to put yourself in the hands of our highly-qualified professionals, specialized in traditional Thai massage techniques. You will feel as if you had been reborn, and you deserve it because your wellbeing comes first.
We look forward to welcoming you….