WAT PHO, TEMPLE OF THAI MASSAGE AT THE ASIA GARDENS
Can you guess where the excellent Thai massage experts at our Asia Gardens Thai Spa trained
At Wat Pho, one of the oldest temples and the most prestigious traditional Thai massage school in Bangkok, city full of Buddhist temples and golden roofs.
As an interesting fact, we would like to tell you that Wat Pho, holds the largest Buddha in the world: the Reclined Buddha, a more than forty-six-metre-long and fifteen-metre-tall Buddha with gold decorations in his body and pearls in his eyes.
Wat Pho is the place of origin of traditional Thai massage. It is said that it was there where the ancestral massage techniques started. The temple holds the Traditional Medicine Association which gathers Nuad Bo-Rarn experts. This is the traditional name of medicinal Thai massage, a holistic technique, preventive and therapeutic, crucial in order to achieve not only physical balance but also emotional, mental and spiritual.
What do you know about Thai massage?
Thai massage is fantastic, and it consists of deep body work which helps restore vital energy and balance our physical, mental and emotional aspects, with the use of pressure and stretching.
Fingers, hands, feet, elbows and knees are used to apply pressure following the energy lines on our body. Passive stretching allows us to restore flexibility and reach deep relaxation.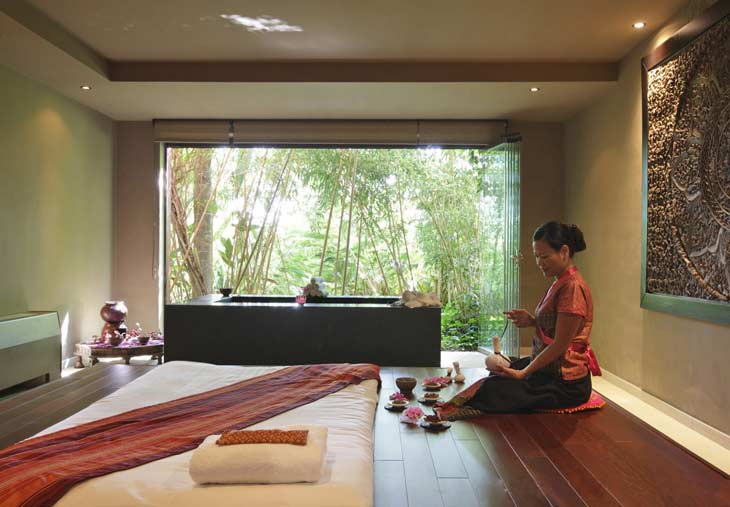 The different postures and stretching remind us of yoga poses. It is also influenced by Chinese traditional medicine and played a significant part in the beginning of acupuncture using energy points and pressure in different key areas of the body.
As you already know, at the Asia Gardens we are committed to bringing the best of Asia to the Mediterranean. In our Thai Spa, you shall enjoy luxurious massages given by fantastically skilled Thai masseuses trained at the best Thai Massage school in the world, Wat Pho. They will help you regain the harmony between your body and mind.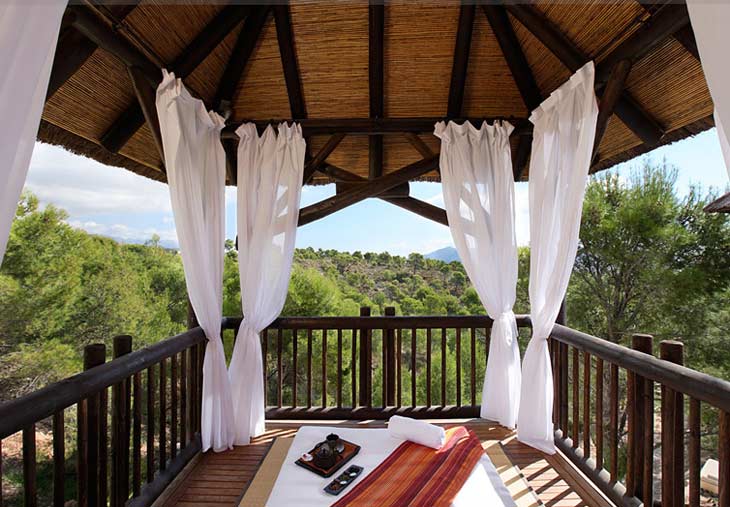 This is true luxury that you cannot miss out on…
We look forward to seeing you.