FENG SHUI, AND ASIAN ARCHITECTURE
Today, from our blog at Asia Gardens we would like you to know a little bit more about our fantastic 5-star luxury hotel and about how we have thoroughly worked to make its layout suitable for the best possible comfort and relaxation according to the traditional Feng Shui philosophy.
Feng Shui is a thousand-year-old art developed in China 5,000 years ago with influences from India and Tibet, and using elements that are at our reach to favour the energy that surrounds  us. It makes use of ying-yang to reach the perfect balance in the universe. It uses 5 elements that are present in nature and our own environment; fire, earth, metal, water and wood.
The place where our house is located, our office, or even the objects that surround us, may seriously affect our existence. According to ancient Chinese wise men, intuition, virtue we all possess to a higher or lesser degree, plays an important role too.
We are going to tell you one of the most famous cases ever heard about how Feng Shui influences architecture, the Central Bank of China in Hong Kong and the repercussion it had on its competitors, the Hong Kong and Shanghai Bank building, created by the renowned architect Norman Foster.
Hong Kong is known as the most Feng Shui city in the world.
The building in the picture is the Central Bank of China in Hong Kong, considered the most obviously aggressive Feng Shui building in the world. The triangles that form it face forward, staring into the competitors' buildings. This is what the Chinese call in Feng Shui language, "direct attack".
As we can see, in Asia, this type of "attack" is not taken lightly.  The adjoining buildings also followed Feng Shui practises for protection. The best- known case was the response of one of its direct competitors, the Hong Kong & Shangai Bank, placing two cannons on the roof facing back at the "attacking" building.
Funny experience, that of the most famous architect Norman Foster with Feng Shui!
You must be wondering… Do I lead my life according to Feng Shui?
At our Asia Gardens hotel we take this very much into account in every one of our fabulous rooms, in order to make them harmonious and full of positive energy…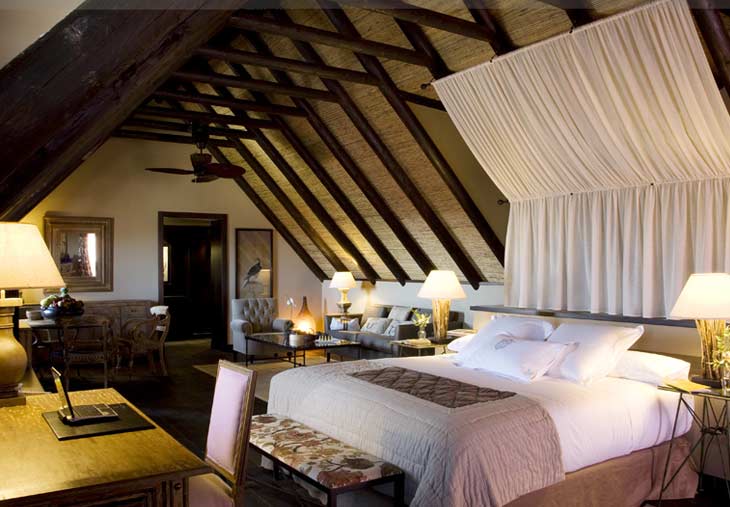 And what about you? We are about to tell you how to do it!
The most important room in any home is the main bedroom as it is where we spend most of our time when at home, therefore it  must be harmonious… the bed must not be placed facing the door to avoid Chi getting in contact with it. It would be ideal to be able to see the entrance to the room from the bed, mainly for peace of mind from a safety point of view.
We must remember that doors and windows should not face each other in order to prevent the energy of Chi from getting out.
It is also essential to have the possibility to switch all electronic devices off, in order to prevent excessive emissions of Sha energy.
There is no time to waste; we must start to "activate" our dreams of wealth so we can enjoy this luxury. We look forward to welcoming you at our fantastic Asian hotel in the Mediterranean so you can enjoy the most pleasurable rest and walk around our wonderful Asian gardens as you take in the perfume of our aromatic and plants, another factor that Feng Shui does not leave out of its great energetic powers…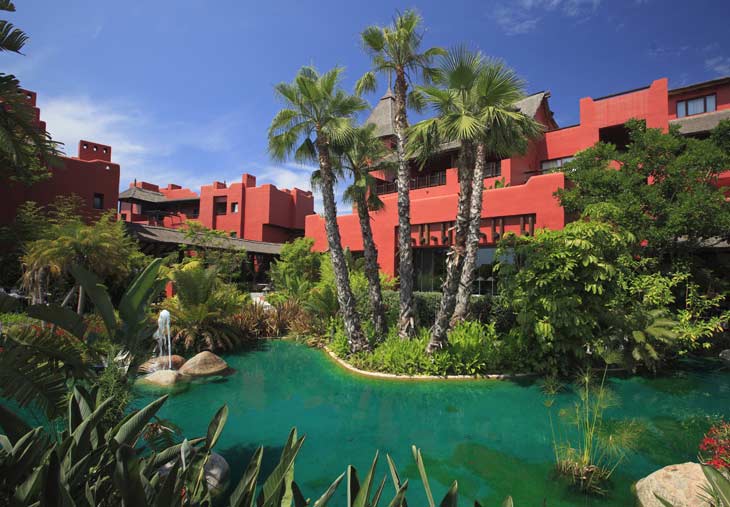 We are waiting for you…