BALI BEDS
The Balinese beds of our pools are not made for early risers. But they are made to rest and relax, leaving everything else aside. From the 5* Luxury Asia Gardens Hotel we want to tell you about the origin of these beds and about the country that names them, Bali.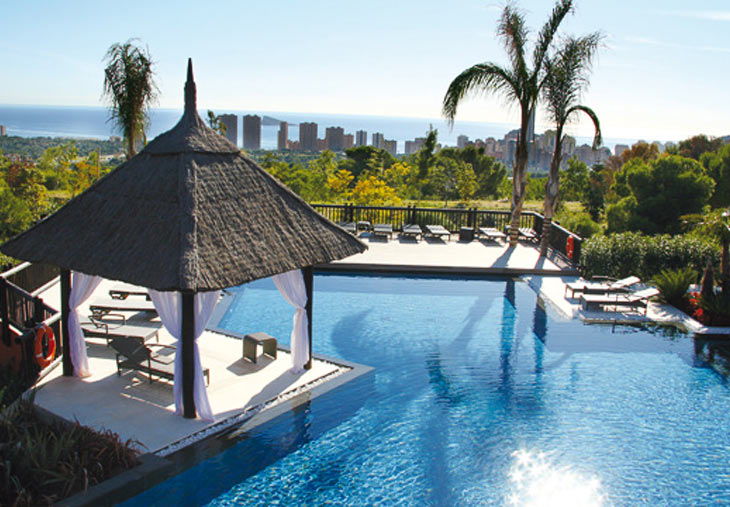 Bali beds consist of a wooden structure with a very big and low mattress so many people can lay on it. White sheets surround the bed from every angle, so that the atmosphere is more intimate and you can protect yourself from the sun.
The classical colour of Bali beds is white, so that it doesn't attract the sun heat.  Besides, the white colour has always been related to beach places like Thailand or Bali itself, where relax, wellbeing and peace are basic elements.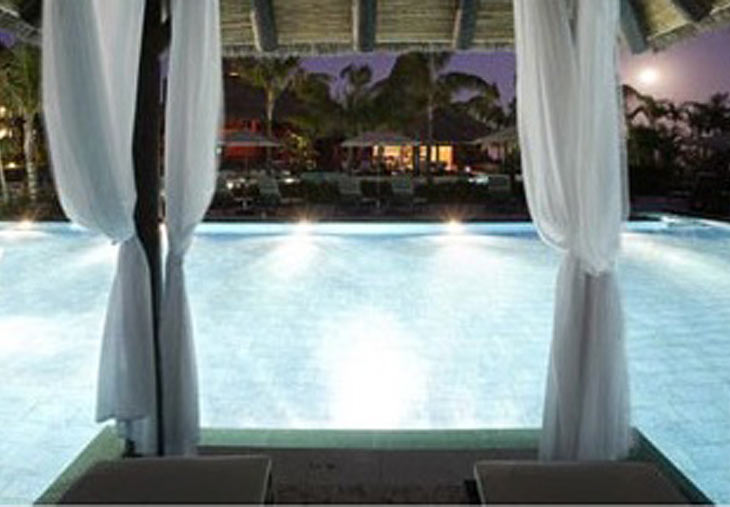 Bali is known as the island of Gods. It is an island and a province of Indonesia, which has a great tourist influx because of their dances, sculptures, paintings, silver work and a particular music style. It is also a meeting point for wholesalers of fashion, jewellery and furniture. Above all, Bali is a paradise of void beaches surrounded by natural palm trees and an exceptional silence.
The little towns of this island are filled with temples, fountainheads and jungles, creating a unique cultural place.
As for the weather, it is very similar to the one in our gardens by the Asia Gardens pools (LINK): tropical. With the exception of the usual raining periods, Bali has a nice and warm weather.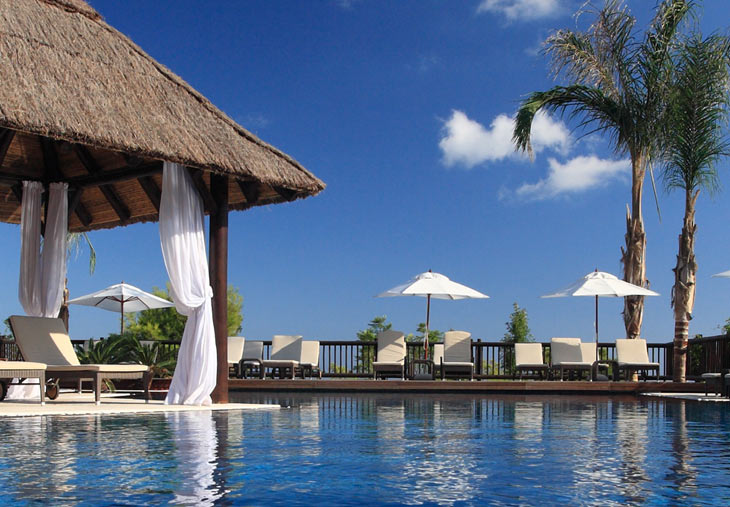 The best way of getting transported into Asia without getting out of Spain and enjoy great Bali beds with an amazing weather is visiting us at the 5* Luxury Asia Gardens Hotel. We are waiting for you.